Cally's Web Page
Music playing is the song Eternally from The movie Limelight.
Family Photographs
I want to dedicate this site to my Father Paul Rodney Arthur who died of Cancer May 12, 2001 and to my Mother Catherine Annette Arthur who died of a Stroke March 31, 2002. These first two photos are perhaps my favourite pictures I have of Dad. The first photo of Dad was his picture of when he was in the Canadian Navy during WWII. The second was used for a book he wrote on graphic design for the photo on the book jacket.
This photo of Mom was taken when she met my Father and the second was taken a few months before she died.
I would also like to dedicate this site to my Aunt Melissa my Mother's Sister who inspired this site and my love of Charlie Chaplin. She passed away August 9, 2006 of Cancer.



      
My Brother Jonathan and I when we were little.

Dad, myself and my Stepmother Dinah who Dad married in 1981. This was taken on the back porch of the cottage in Pointe Au Baril Ontario which is in the Georgian Bay region.
This was taken when we scattered Dad's ashes in July of 2001. In the back is my Stepsister Laura, my Brother Jonathan and Scott (Laura's husband) holding Callum. I am in the front.
This is a view of our Island in the Georgian Bay which our cottage was on. We sold the cottage three years before Dad died.
This photo is of my cat Phoenix being lazy as usual!!!
This is an updated photo of my Niece Katie (Kathryn) and Nephew Callum taken at Halloween. Katie turned 4 on December 1 and Callum turned 8 on Halloween.

This photo is of my Honourary Nephew Ian born May 4, 2001. Proud parents are my friends Lisa and Irwin.


My name is Cally Specht. My full name is Carolyn however, I prefer Cally. My birthday is August 27, 1962. I work as a telephone interviewer for BBM Canada. I received my TESL Certification (Teaching English As A Second Language) 2 years ago and also have my ECE Diploma. Some of the things I really enjoy are cooking and reading, being with friends, going to Sci-Fi conventions and to other Sci-Fi club events as well as traveling. Some of the conventions and clubs I go to are listed below in Favourite Links. I also love being at home and playing with my cat Phoenix when not working or doing club type events. I really enjoy writing and am a past contributor for the DWIN Newsletter Enlightenment and was the Pen Pal Co-ordinator. I also like playing on the computer and crafts like needlepoint and crewel. Furthermore, I love to watch old movies especially Charlie Chaplin ones. Limelight is my all time favourite Chaplin movie and has been since I found out my Aunt Melissa was in it and helped to choreograph it! I also love to collect Chaplin memorabilia. Some of my favourite books include Eleanor And Franklin By Joseph P. Lash, QB VII By Leon Uris, The Diary Of Anne Frank, 7 Years In Tibet By Heinrich Harrer, and any books By Ann Rule. I am often found on ICQ talking to all my friends from around the world. YOU ALL KNOW WHO YOU ARE!!!!! Chaplin's complete Filmography can be found here as part of David Gerstein's wonderful and very informative Charlie Chaplin Site: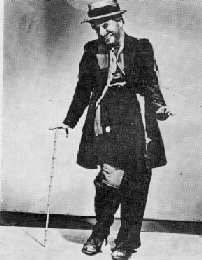 Charlie Chaplin In The Movie Limelight! Charles Spencer Chaplin 1889-1977
This web site is for fans of the movie Chaplin with Robert Downey Jr.

Please read my On line Diary on Charlie Chaplin and other newsy stuff at: Chaplinlover's Page
Favourite Links
Ad Astra Convention
Chaplin Fan's Unite
D.W.I.N (Dr. Who Information Network)
Martin And Christina's Web Site
Northern Secondary School (My Old Highschool)
Serial Diner's Web Site
Sesame Street Annex Web Site
The Internet Movie Database
Polaris Con (formerly known as Toronto Trek)
Some other sites of interest:

Click on this pink button and fund mammograms for women to prevent Cancer.
My friend Fran's Web Page I made her. Click on the Koala to get in!

Here is a web page my Sister's at Women Of Strength And Inner Beauty made me for my Birthday! Click on the Cat pic! Also here is a web page my Sister's at Women With Attitude made me for my Birthday! Click on the Chaplin pic!
Here is a web page my Sister's at LOTH and Shy Angel made for me for my 40th Birthday!!!!!!!!!! Click on the clown graphic!
Please come in and check out my Memorial Web Page for the September 11, 2001 disaster! Click on the Eagle! THIS COPYRIGHTED ORIGINAL IMAGE WAS CREATED BY D.E. WALDRON AND GUY PARNEIX and is being used as a fundraiser for the American Red Cross. Check out their web site. http://www.walldrawn.com/eagle.htm

I Am A Proud Member Of:


Phenomenal Women Of The Web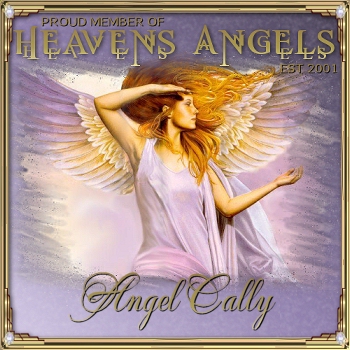 Hope you have enjoyed your visit. If you have not gone into any of the links please do so. Also please sign my guestbook or e-mail me at Cally Specht.
Free Guestbooks by Bravenet.com
This page was last updated on February 21, 2017.

Previous | Next | Index | Random | Join!
The Region 21 SiteRing

This site owned by: Cally Specht
Cally Specht
SiteRing by Bravenet.com
This site is a member of WebRing.
To browse visit Here.
Looking for more help, and more
information on adoption searching in CANADA?
Try
CANADopt!
I believe most of the gifs and other graphics I used are in public domain however, if any are not please let me know. Special thanks go to Barbara Porto, Amar Joshi, members of the Chaplin Web Ring for the Chaplin Content used as well as the wonderful donations of Chaplin graphics from my Women's groups! Special thanks also to my friend Dragon Knight for his help in fixing my web page at one time when I thought I had lost everything!







Thanks to Midihaven for the music from Limelight.







Now you can place my banner or my button on your web site! Just copy and paste and link it back to my homepage.








Join the Garden of Friendship Today!





         






Awards I Have
Won